Sustainable solutions for homes, shops, and offices
Glasshield supplies and installs premium window film in New Zealand homes, businesses, and public organisations such as schools. We've been providing Kiwis with top-quality advice, products, and service for more than 20 years. We're the glass film company that doesn't fade away! Glasshield services the North Island, based out of Auckland, Tauranga, and Wellington.
Why use Glasshield for window film?
Nothing's too much trouble for our dedicated team.
We service most of the North Island
Our window film solutions
We bring extensive product knowledge and experience installing glass film in New Zealand commercial and residential buildings to your job. This gives us the edge in ensuring you get the product that most effectively meets your requirements and location.
Better Privacy
Our advanced reflective film gives you enhanced privacy and a great view through your glass, day and night.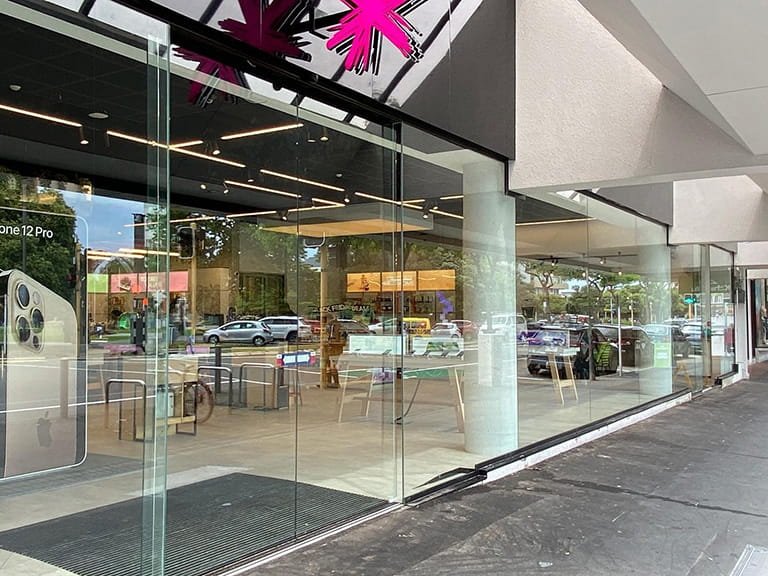 Glass Protection
Get peace of mind with our protective films. They prevent glass shattering, and deter graffiti and break-ins.
Sustainable Focus
Installing window tinting film produces no waste to landfill compared with glass replacement.
Energy Efficiency
Save on energy costs by improving the thermal performance of your glass surfaces.
When Glasshield applies window film products to the glass surfaces in your building, we offer a comprehensive warranty that covers you for the life of the product (12-18 years):
Maintenance of solar reflective properties without peeling or cracking.
Maintenance of adhesive properties without blistering, bubbling, or delaminating from the glass.
Maintenance of appearance without discolouration.
We stand behind our products and aim to provide the highest standards of customer service. Glasshield is a member of WFAANZ, the peak industry body for the Australian and New Zealand window film industries.
What are Glasshield customers saying?
"Brent was extremely professional. Great knowledge of products and very helpful. Fast, efficient and tidy worker. Highly recommend Brent to anyone wanting window tinting. Fantastic professional service."
"Brent's work on the window film was worthy of an Oscar! Watching him apply this product reminded me why work of this nature should be left to professionals."
"Brent was quick to respond to my enquiry and provided a competitive quote for the work. He provided a lot of information regarding the different types of film and the benefits. Brent's workmanship was spot on with great attention to detail. I'd highly recommend both the product and Brent at Glasshield."
"All aspects of my dealing with Brent were excellent. A true professional who provided a first class service and product. Thank you!"