We provide our house window tinting service across most of the North Island, including  Wellington, Auckland, and Tauranga regions.
Your home is probably your biggest investment. Professionally installed, our home window tint film can dramatically improve the performance of the glass in your home. This means lower power bills, more comfort for your family, improved privacy, a better look, and greater protection. This can be achieved at a fraction of the cost and inconvenience of reglazing.
We offer a high-performing range of house window tinting films from our suppliers, MEP Films and 3M™, for application to new and existing glass in residential properties. Most of our clients are looking to upgrade the performance of their existing windows, and are seeking cost-effective alternatives to a complete window replacement.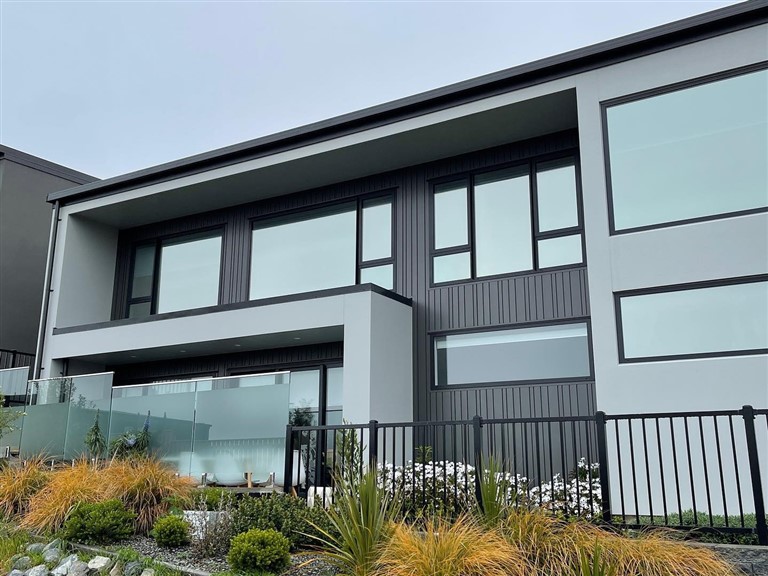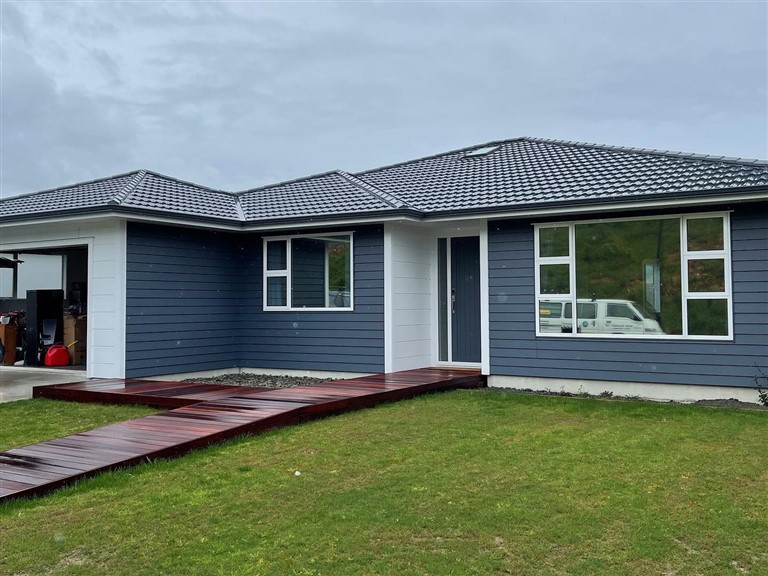 Glare control at its finest. MEP V38 window film also rejects 57% of solar heat and 99% of UV light. We've been installing MEP films for 20 years.
We used 3M™ Prestige 70 for the picture windows in this waterfront apartment. The customer wanted a window tint film he couldn't see and which provided great UV protection without spoiling the beautiful view.
Quick trip to New Plymouth to remove and replace some 45sqm of window film that was done by another window tinter some 14 years ago. Done and dusted in less than 1½ days.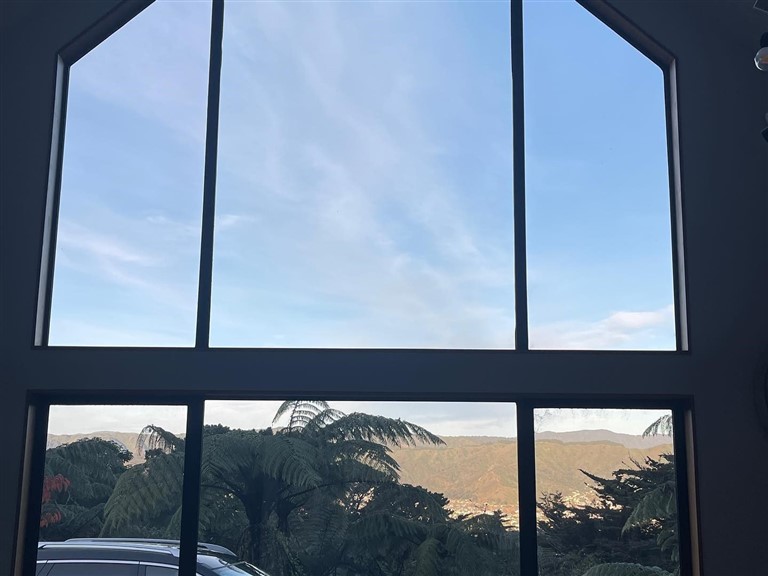 17 years on and this MEP N1050 window film is still looking as if it was installed yesterday. It shows if customers look after it correctly it lasts a long time.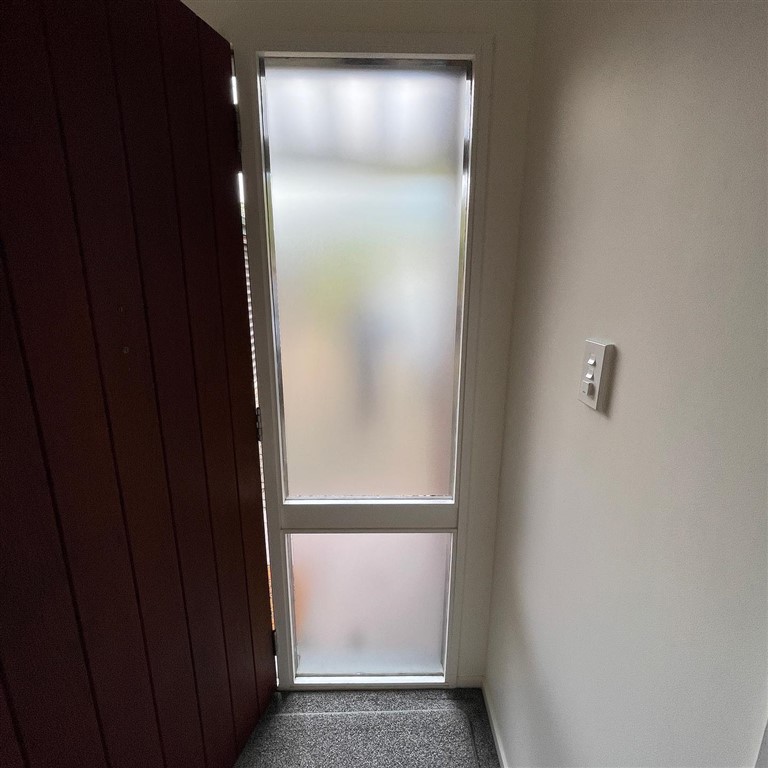 Front door privacy made easy with window frost film. Nicer too with a thin clear border.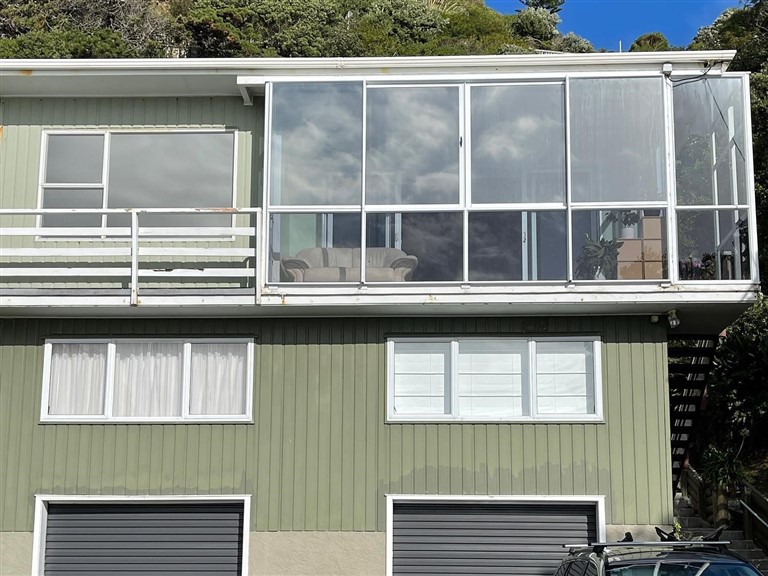 This customer had severe glare issues. We installed MEP V38 window tint film and the issue was easily solved. Great views don't need to be blocked with blinds.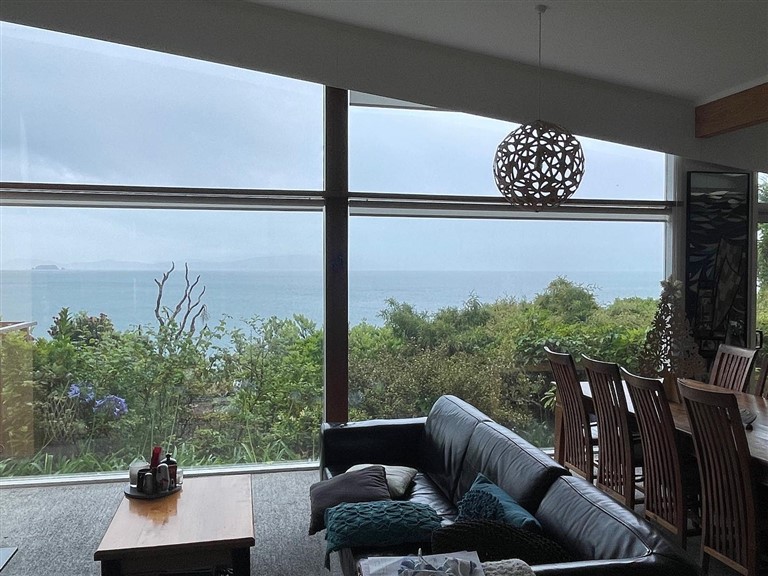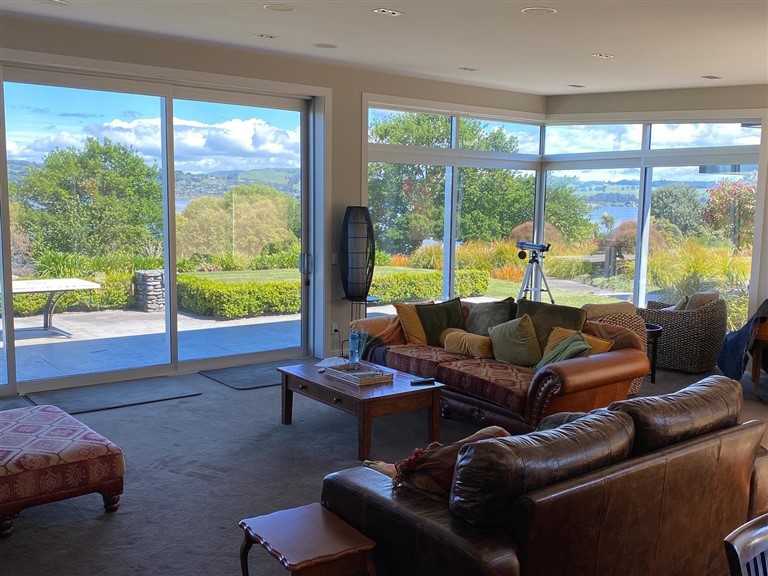 We had the pleasure of installing window tint film on this stunning house in Taupo.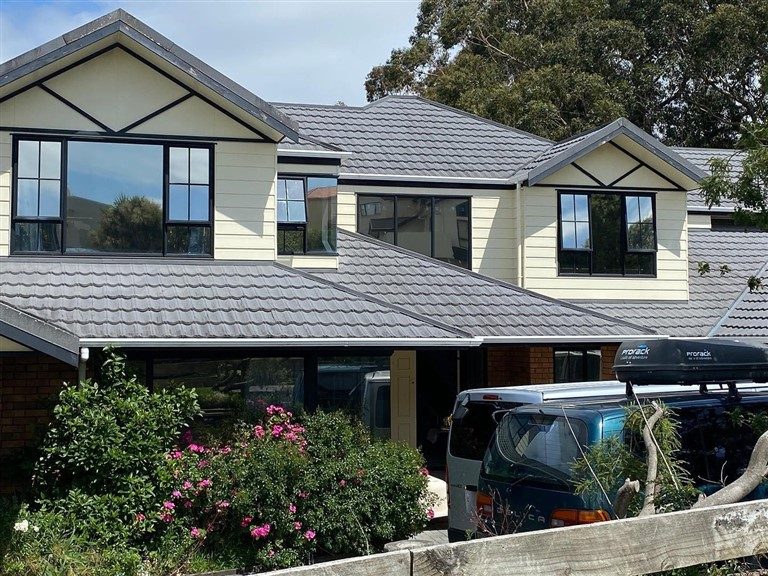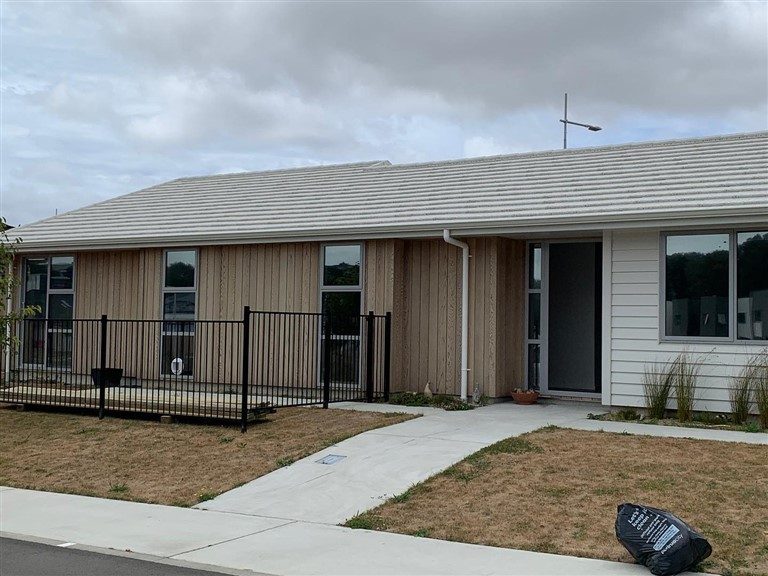 Before and after MEP N1050 anti glare window film was applied. Film also rejects 41% of the sun's heat and 99% of UV.